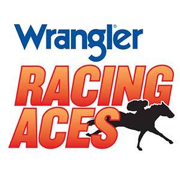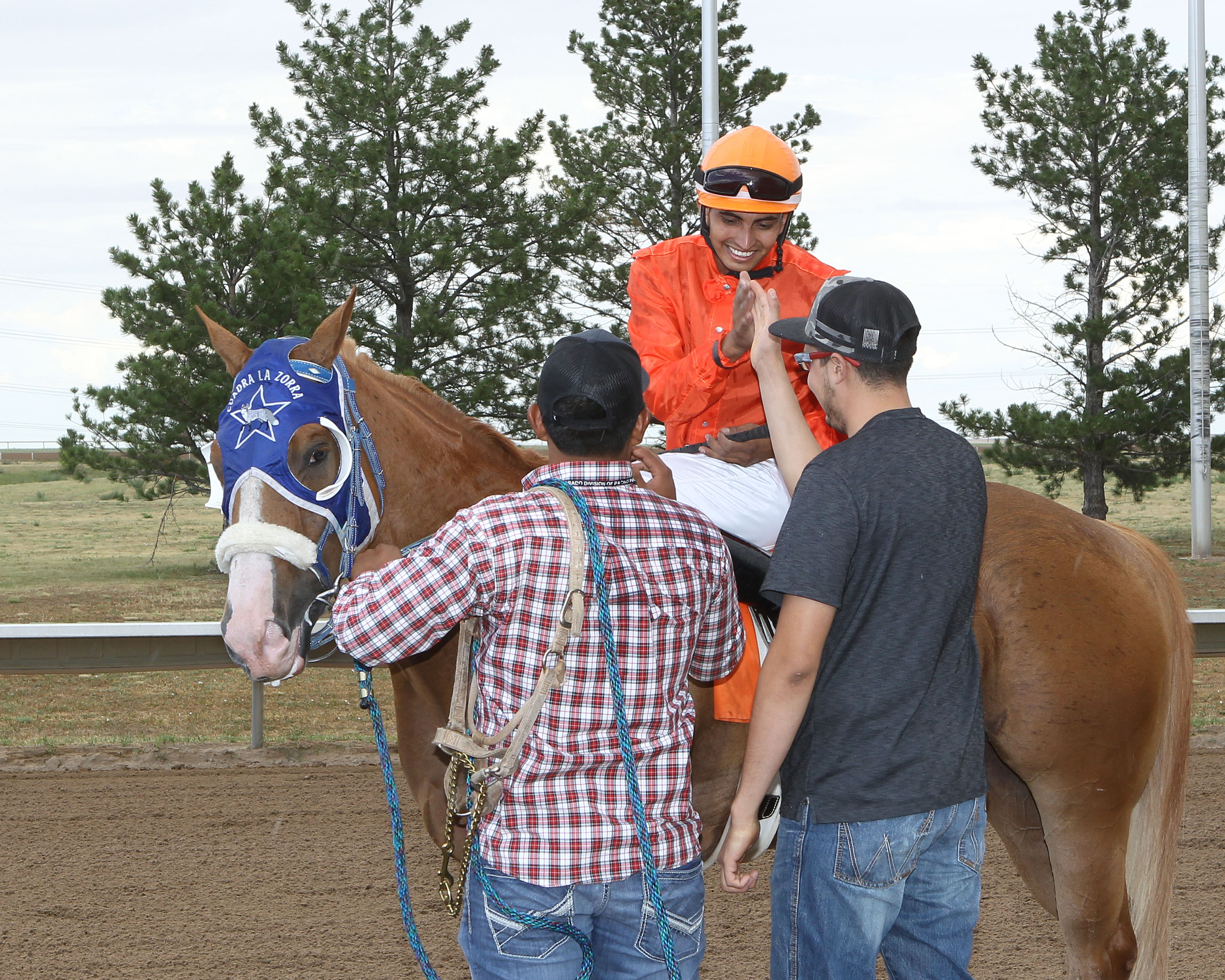 Jockey Jose Ruiz celebrates after winning the Lucille Rowe Derby at Arapahoe Park with Iza Captain.  Photo by Coady Photography.
Iza Captain has experienced the racing equivalent of going from the back of the plane to the cockpit from 2016 to 2017. 
As a 2-year-old last year, the sorrel gelding was languishing at the back of the pack in most of his races, winless in eight starts and only cracking the top-three three times.
He ran in four futurity trials, two each at Arapahoe Park in Colorado and Will Rogers Downs in Oklahoma, never making a final and finishing no better than fourth. His best results were two runner-ups at racing's lowest level in maiden claiming contests cialis generika schweiz.
But Iza Captain's fortunes have changed dramatically as a 3-year-old this year at Arapahoe Park.
Following a sixth-month layoff, Iza Captain made his first start of the year in the Dolls Prodigy Stakes on June 4 and accomplished the rare racing feat of winning his first career race in a stakes race under veteran jockey Vince Guerra. That victory in the 350-yard, $15,000 race for Colorado-bred 3-year-olds set Iza Captain up for a run in the state's most prestigious derby, the Lucille Rowe Derby. The Julio Corral trainee was second in spite of a troubled trip in a June 30 trial, making up more than a length under jockey Fernando Fonseca-Soto. Then in the 350-yard, $60,000 finals on July 9, with Jose Ruiz as his third different jockey in his third race of the season, Iza Captain cruised to a 1-length win.
"He didn't break that fast," Ruiz said. "But in, like, 50 yards, I started moving him. He was coming fast, and he finished strong. He did everything perfectly."
Ruiz is scheduled to be back aboard when Iza Captain goes for his third stakes win of the year in Saturday's 400-yard, $30,000 Arapahoe Park Derby. A finish in the top-two would make Iza Captain the highest-earning horse owned by Pedro and Lilia Andazola ahead of Rock That Wagon, a winner of multiple stakes races at Arapahoe Park.
"I had never ridden this horse," Ruiz said. "But the owners told me he was a pretty nice horse."
That may not have been something Iza Captain's owners would have said one year ago, but now they can sit back, relax and enjoy the flight that has seen Iza Captain earn 671 percent more in 2017 in less than half the number of starts than he did in 2016.