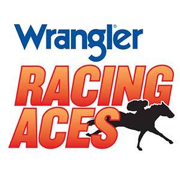 Shes My Foose has shown significant improvement from a 2-year-old in 2016 to a 3-year-old in 2017 and has a chance to vault to the top of the Colorado-bred Quarter Horse ranks as the fastest qualifier in Saturday's Lucille Rowe Derby at Arapahoe Park.
The bay filly was winless in four starts in 2016. However, she enters the top derby for Colorado-breds 2-for-2 in 2017, with a maiden victory on June 3 and the fastest Lucille Rowe Derby trial win on June 30 at Arapahoe Park. Tanner Thedford, Shes My Foose's sixth jockey in six races, piloted the Jose Barron trainee to the 350-yard win in the first of three trials in 17.861 seconds. Shes My Foose will break from the rail as part of a field of 10 in Saturday's $64,500 finals. She is the half-sister to 2012 Lucille Rowe Derby winner Baby I Like It, who is also out of Baby La Jolla.
The Lucille Rowe Derby field also includes the top two finishers in Arapahoe Park's 2017 Dolls Prodigy Stakes on June 4 where Iza Captain defeated Perkin Desire by a nose. Iza Captain subsequently finished third to Shes My Foose in the Lucille Rowe Derby trials, although the Julio Corral trainee, who will have Alejandro Luna aboard in the finals, was promoted to second via disqualification following a troubled trip. 
Perkin Desire, who will have Raul Gutierrez in the saddle for trainer Roberto Gomez, went on to win a Lucille Rowe Derby trial by 1 1/4 lengths in the second-fastest qualifying time of 17.866 seconds.
Girl With Guns was the other trial winner in 17.909 seconds. The bay filly, who is conditioned by Jose Chavez and will be ridden by Eugenio Navarette, took a big step forward in the trials, as it was her first career victory in her seventh lifetime start.
In My Dust and Rarest Ivory from the Mile High Futurity, Late N Dirty from the Cherry Creek Futurity, and Go Streak Lightning from the Rocky Mountain Futurity were futurity finalists at Arapahoe Park in 2016 who are part of the field for the Lucille Rowe Derby.  Saturday's co-feature will be the $74,425 Cherry Creek Futurity, the richest race for 2-year-old Colorado-breds.
Wrangler Racing Ace Jonathan Horowitz's Top-Four Selections:
Shes My Foose
Iza Captain
Perkin Desire
Rarest Ivory